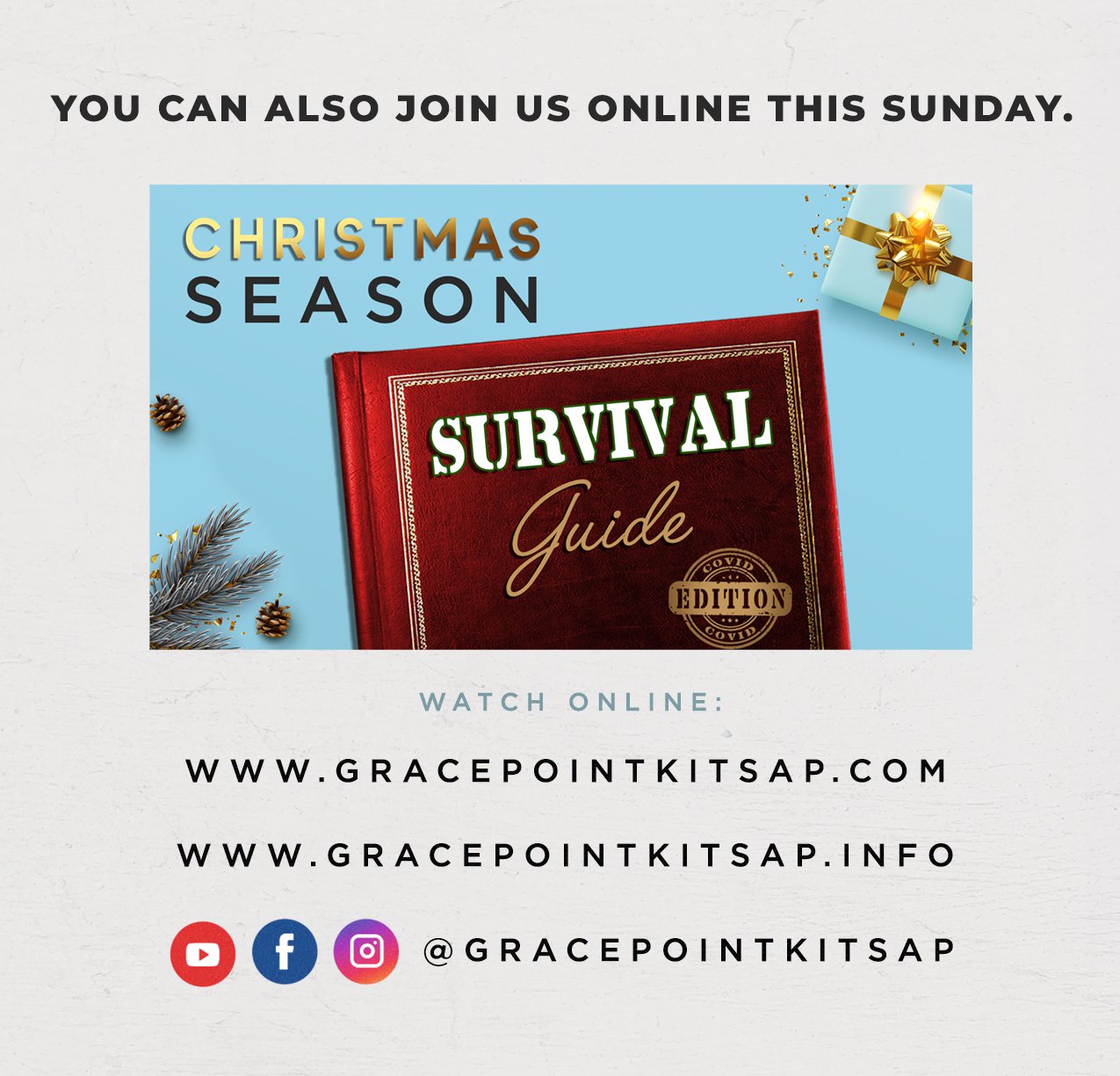 OUR CURRENT SERMON SERIES, "CHRISTMAS SEASON SURVIVAL GUIDE (COVID EDITION)":


THE CHRISTMAS SEASON MEANS GO TIME FOR SOME PEOPLE. THEY HAVE BEEN COUNTING DOWN THE DAYS SINCE JULY. BUT FOR OTHER PEOPLE, THE HOLIDAYS PUT A VERY FAMILIAR PIT IN THEIR STOMACH. TO MANY IT MEANS EXHAUSTION, CONFRONTING FAMILY DRAMA, MANAGING THE CRAZY UNCLE'S OPINIONS, AND ALL KINDS OF OVERLOAD. HERE IS A GUIDE TO HELP YOU THRIVE THIS CHRISTMAS SEASON.






@GracePoint Kids
Join us for our Kids' Service on Sundays 9am
Text "gracepointkids" to 94000 to opt in to text message alerts and updates.
Follow us online for helpful content, fun challenges and family resources.
@GracePoint Youth
Join us for our Youth Service (High School and Middle School) on Sundays at 7-8PM in the student center. Masks and social distancing in place.
We also LIVESTREAM that service to Instagram


Opt in to GracePoint Youth text messages:
For middle school families, TEXT "MSYOUTH" to 97000
For high school families, TEXT "HSYOUTH" to 97000
Need Prayer?
If you have a prayer request, TEXT "prayeratgp" to 97000
Need Care?
If you want to be added to our care list, TEXT "careatgp" to 97000
If you want to help someone, TEXT "iwanttohelp" to 97000