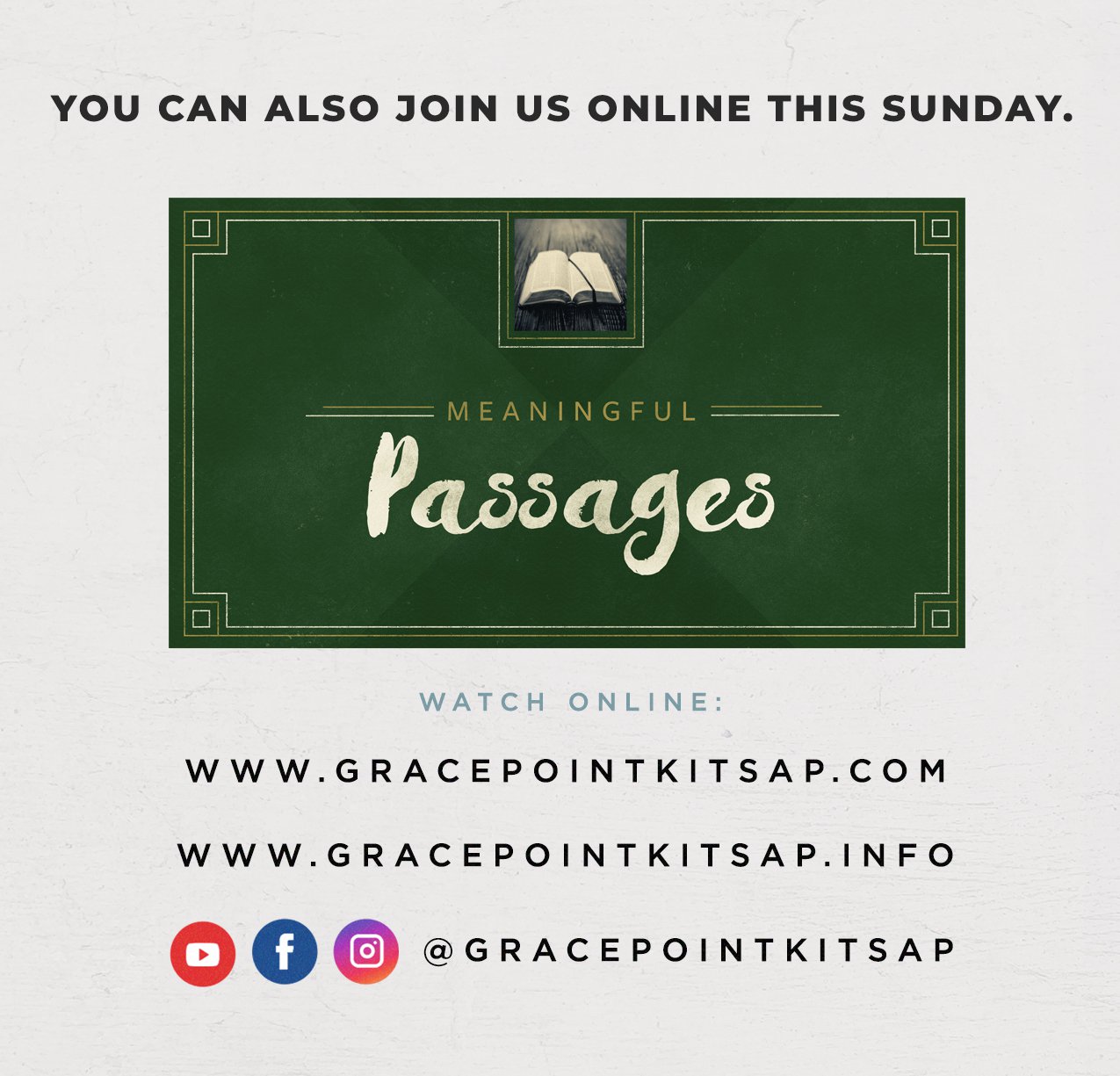 OUR CURRENT SERMON SERIES, "MEANINGFUL PASSAGES":


IN DIFFICULT TIMES, THE BIBLE SPEAKS TO US… SOMETIMES IN A WHISPER AND OTHER TIMES LIKE SHOUTING.
THESE MEANINGFUL PASSAGES OFTEN BECOME INCREDIBLY SPECIAL TO US BECAUSE OF WHEN THEY CAME AND HOW THEY MINISTERED TO US.


@GracePoint Kids
Join us for our Kids' Service on Sundays 9am
Text "gracepointkids" to 94000 to opt in to text message alerts and updates.
Follow us online for helpful content, fun challenges and family resources.
@GracePoint Youth
Join us for our Youth Service (High School and Middle School) on Sundays at 7-8PM in the student center. Masks and social distancing in place.
We also LIVESTREAM that service to Instagram


Opt in to GracePoint Youth text messages:
For middle school families, TEXT "MSYOUTH" to 97000
For high school families, TEXT "HSYOUTH" to 97000
Need Prayer?
If you have a prayer request, TEXT "prayeratgp" to 97000
Need Care?
If you want to be added to our care list, TEXT "careatgp" to 97000
If you want to help someone, TEXT "iwanttohelp" to 97000